Why a Snowflake on our CBW today?
Because you can thank the snow for CBW being up this morning (rather than in the afternoon) – my early morning meeting was canceled due to heavy snow!
Today is going to be the last Cockblogging Wednesday that you'll see here until after Feb, since in Feb The S Spot posts only Cuntblogging Wednesdays – so enjoy!!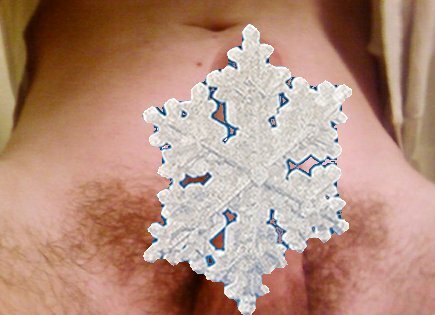 "Hello Shay! Longtime virgin reader here, I love your column. I'm a little nervous about submitting to CBW, but I figure who better to show myself to first than my favorite columnist? Hope you enjoy!"
P.S.
If you'd like to participate in Feb's squishy and pink CBW, you know where to send your pix!!