"Hi Shay. Me and my girlfriend want to have sex soon but I realised getting a condom would be a bit of a challenge. How do most people my age, 18, get them? I dont really want to go into the supermarket and buy a pack like that, its a bit embarassing. Thanks"
I'm sorry, there aren't guaranteed super covert ways of getting condoms, but that's certainly NOT a good reason to get lazy about using proper protection.
When I was 18 I know I felt embarrassed about buying condoms at the grocery store, but you gotta do what you gotta do.
I used to try to go later at night, when I knew the store would be less busy and I'd try to pick a young, sympathetic looking cashier with no bag boy.
Though now, depending on where you live, you might even be able to do self-checkout and skip the whole "worrying-about-strangers-judging-you-for-two-seconds-until-the-next-customer-comes" thing.
Another option could be asking a braver friend to pick up a pack for you or order some online (if you've got a credit card).
You can also usually get free condoms from health centres, a lot (especially on university campuses) just have a big bowl that you can grab from and stuff your pockets when no one is looking.
Oh! Or you could look for condoms in vending machines; you see them sometimes in the bathrooms at bars, malls, I've also seen them on university campuses.
It's so important to practice safe sex; and it's definitely worth a moment or two of embarrassment if it saves you catching something icky or ending up with an unwanted pregnancy (think how much MORE embarrassing THAT would be).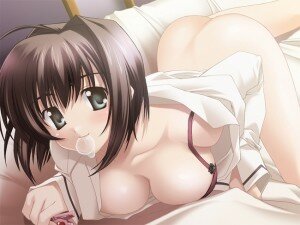 Stay safe out there kids!
P.S. I just realised that it seems relevant for me to mention that I actually worked as a cashier one summer a number of years ago. I can verify that cashiers don't really care what you've brought to their till, so long as it has its bar-code and isn't dripping. Even when I did notice someone buying boxes of condoms and lube, it's not like I said anything or even would have remembered who they were if I saw them on the street some other time. So there's really no need to be a chicken about buying condoms.