A good friend of mine started a fantastic website not too long ago.
The purpose of this website is to create an online resource – a collection, if you will, of stories of people's experiences learning and/or teaching others about sex and sexuality.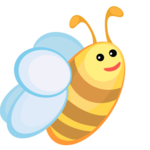 The site is called Beyond the Birds and the Bees.
In fact, I have yet another reason for you to check out the site;
I have submitted a story of my own to the collection.
You can check it out HERE.
Let me know what you think, either here or in the comment section there.
Here's an excerpt:
"I'd never seen a condom before (besides the dirty used ones that we occasionally found on the baseball diamond at school and didn't dare touch) so I was interested to be allowed to open a fresh one for myself. My dad encouraged me to try unrolling it a little way and stretching it to see how durable it was. I did and was suitably impressed with how much the material could stretch."