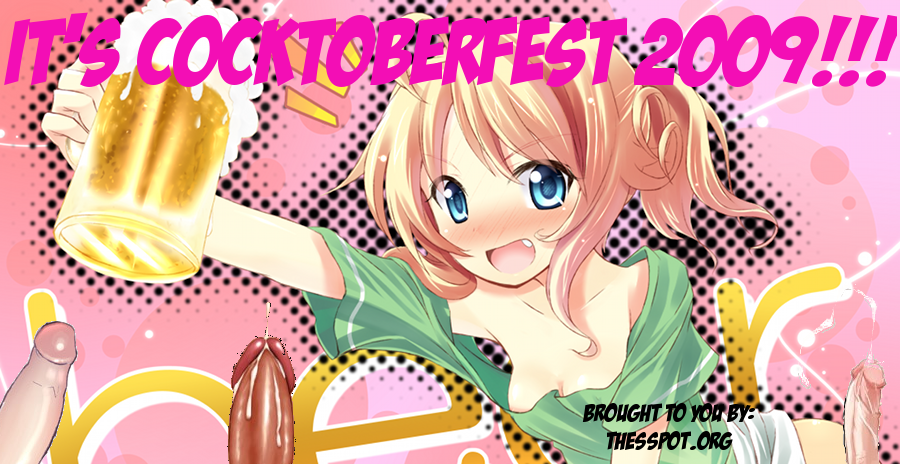 Well folks,
That's it
Cocktoberfest is over until next year!
I hope you've had a good time
and that these photos have inspired you to be a little more daring in your daily life
and made you think about how much wonderful variety there is out there in the world!
Plus, whether you're a person with man-parts or lady-parts, I hope they've inspired you to send in a pic for the first time too!
Before we get too mushy here, let's get on to today's submission!
"Hi Lady S, I really like your blog. Especially the cockblogging part. I've included a pic of my cock. I hope you like it and post it on your blog."