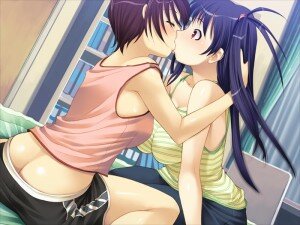 "I feel a little silly asking this because I usually freak out over nothing…but the other day I just saw a commercial for herpes and then I shared a water bottle with this girl I know and I thought to myself is it possible to get that from sharing water bottles…seeing as I'm paranoid after I drank too I went and washed my mouth ( I really am overprotective about my body). I'm pretty sure my friend isn't promisicous…I know she stays with one guy but she does smoke and do weed so I just wondered about the whole viral shedding. Hopefully there is nothing to worry about and thanks again!"
The thing is, cold sores aren't the same kind of herpes as genital herpes. Also, someone being slutty doesn't necessarily mean that they A) have genital herpes or B) have cold sores. If you've never seen your friend with a cold sore, then she probably doesn't have oral herpes.
If she does happen to have oral herpes, then it usually takes skin to skin contact with a lesion or direct contact with saliva. Sharing a drink or eating utensils (or a joint) with an infected person posses a minimal risk, so you're probably okay; as long as you aren't making out with someone infected with the virus or letting them give you oral sex.
I hope that helps!
P.S. If you did happen to pick up the herpes virus from making out with someone with a cold sore, washing your mouth won't necessarily save you as the virus may already have entered your bloodstream through tiny abrasions on/in your mouth.