Stay up-to-date with new postings by clicking here. Thanks for visiting Shay's S Spot!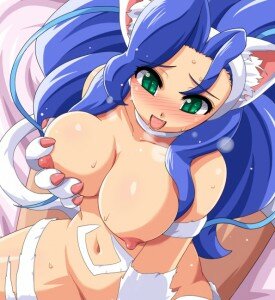 I nearly did a spit-take in the car when I heard on the radio that a new study has found that drinking coffee can shrink a woman's breasts! I don't drink much coffee myself (just a few ice-caps in the summer), but I know A LOT of people are who totally addicted and I needed to know how worried they should be.
I looked up the paper and found it online – while it does sound like coffee won't have this effect on all women (only about 50% of women, maybe more, carry the right allele), it is still a very interesting finding.
The study involved having 300 women who are avid coffee fans come into the lab and (among other measures) have their boob size checked.
The caffeine in coffee does have an effect on the hormones in our bodies and this study found that drinking 3+ cups of coffee a day on a regular basis can lead to some breast shrinkage in women.
It's not like you could go from a C cup to an A cup, more like from a C cup to a C- or a B+ cup but still, it is a change – all thanks to caffeine's effect on the estrogen in your body.
Turns out that it is a delicate balance, because drinking coffee can do a little to help prevent breast cancer. There are substances in the coffee that can modify women's metabolism to make them slightly more resistant to tumors.
Before you men think you are off the hook about this coffee thing, you should know that caffeine has a totally different effect on testosterone than on estrogen. Too much coffee will make your pecs flabby and can give you squooshy little man-boobs.
Just a little something to think about when you make your afternoon coffee run today.