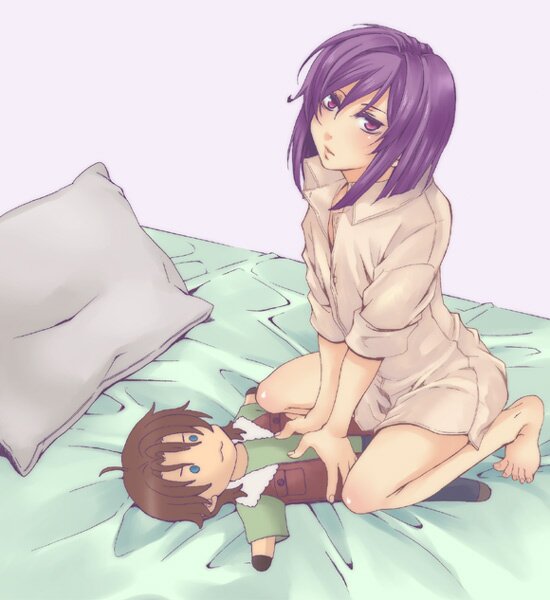 I was doing a little research for a paper and I randomly came across this neat study Dr. Erik Erikson did in 1970.
He had a room full of toys and blocks and stuff and had kids come in to set up scenes with the toys to see if there would be any difference between the configurations that the boys and girls set up.
What's crazy is that not only was there a difference, but the difference reminded him of something….
For instance, Boys tended to set up one of two types of structures: either a tall tower/building or a scene of the ruins of a tower/building. One boy built a super tall tower, but decided to take it down to build a shorter but more sturdy tower, while one boy built a tall and precarious tower on purpose because, he said, the fact that it could fall down any moment was exciting. Also, the smallest boy was the one who built the tallest tower (overcompensating much?).
The girls rarely built any towers, instead they set up circles of toys sitting together inside a house with low walls. A lot of the scenes the girls set up were very serene, but in a number of cases the scenes would include some kind of disturbance – an intruder. Usually the intruder (even if it was an animal) was identified as being male, while the characters reacting were usually female (e.g. the teacher doll jumping on top of the piano when the tiger doll comes into the classroom). What's also interesting, is that the girls didn't build high walls to defend against the intruders, the majority of the scenes instead seemed like they were meant to be funny or full of pleasurable excitement.
Another difference was that while the boys spent time decorating their towers, the girls spent time decorating the gates of their enclosed scenes.
Erikson commented on how crazy it is that the spatial play of these kids seemed to be reminiscent of genital models – I'm sure you didn't miss that tall towers are like erect penises and enclosed circles with a single entrance are like vaginas.
Erikson wondered if perhaps genital modes may be dominating the spatial organization of kids at this age; this difference may reflect a difference in the sense of space we experience in the world – the layout of our bodies is the significant difference between the sexes, and this seems to affect our experience both biologically and socially as we grow up.
So what do you think? Is it possible that the kids are unconsciously setting up scenes that reflect their genital modes (esp since they are at an age where they were approaching puberty) or are we pervy adults just reading too much into different scene building trends between girls and boys?
Childhood and Society (Harmondsworth: Penguin Books, 1970) 92, 93-100.