I thought we'd take a break from all the (man)sausage happening right now
and give the ladies who've sent in pix a chance to shine!
When I was searching for an image to slap over this pic I was trying to figure out what goes well with beer…
then I realized – what doesn't go well with beer?!
(nothing, that's what)
Today I present a lovely blogg-ess who recently got married!
Congrats Mina!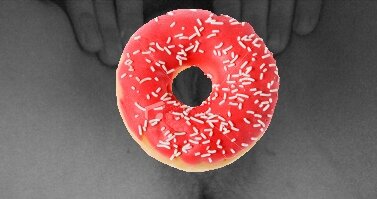 "I'm no stranger to HNT, but I usually don't post such direct photos of my cunt for all to see (at least not anymore). So here is a fantastic way to do so. The beauty of a cunt. So full of power and phenomenal pleasure."