Hello my sweet readers!
I'm so sorry this post is up so late, but I've just flown halfway across the country for the holidays and it took a little time to get set up with internet AND to find some spare time.
But, I'm sure you'll find this week's CBW worth the wait!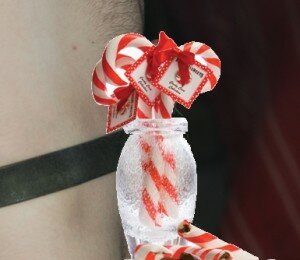 "Hello Shay! I've read your column off and on for the last 3 years and I've always wanted to submit a CBW picture. I'll have to say, just taking the photo was erotic! Anyways, here you go – I've entitled this one – Restrained"