One of our lovely CBW participants asked very nicely if I would put forward a question for my readers' consideration. How could I say no? – he'd already shown us his bits!
It's a fairly simple question:
Do ladies prefer their man's cock to be shaved completely clean, given a little trim, or left wild?
Also – what about my gay readers, what are their thougts on this matter?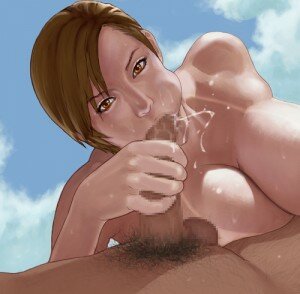 Personally, I prefer trimmed: things just look too naked without any hair and can look silly if he also has a lot of body hair, but leaving it wild can look messy, be smelly, and the long hair can get in the way.
So, what do YOU think?