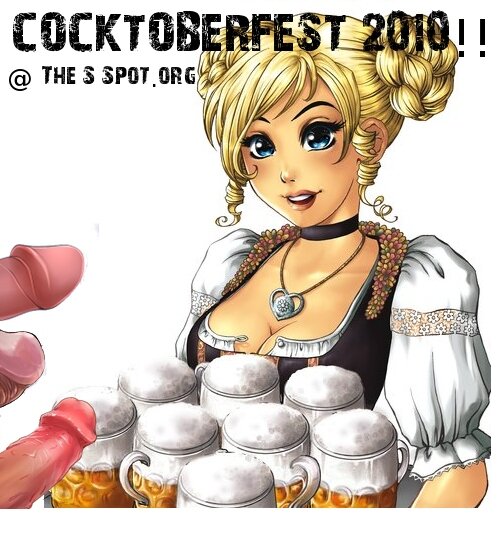 Or should I say "well-come"?
heh
In any case, we here at The S Spot are very pleased to welcome you to our fantastic annual celebration of (man) sausage and beer – two things that we think go very well together!
So what does this mean for YOU my loyal (and lusty) readers?
It means that in addition to our regularly scheduled postings, you'll also be getting a daily dose of cockblogging all week long!
If you've got a bit of an exhibitionist streak this is a great time to send in a pic!
If you're a girl (or know) a girl with an exhibitionist streak this is ALSO a great time for you/her to send in a pic too!!
Because, during Cocktoberfest, CBW will once again become Cuntblogging Wednesday!
This year let's start things off with an old favourite – a contributor who ALWAYS remembers to send in a pic for Cocktoberfest: RONAN!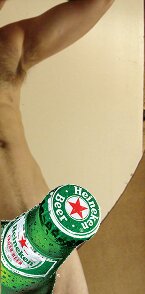 "Ee-eye Eee-eye Eee-eye-ohhhh my fucking god! Hee-hee
Hmm, how about that old standby (when the watering hole doesnt have enough class to sell Stella)…Heineken, the second best Pilsner in the world!~
Love, lust and delicious kisses in all your secret places darling,
Ronan"